I have had an issue for the last 2 weeks at KOPN. I do a Sat night show 8-11 CST and the last 2 weeks in the 9 o'clock hour my times start going stupid. First I notice the "NOW" button pops up next to one song and if I click on it and then try to adjust the incorrect time a couple more "NOW" buttons appear on some other songs and if I try to correct them more pop up, it's like Whack-a Mole so I stop and just let it mess everything up.
I took a screen shot, notice all the 10 O'clock times that say "Now", I am still playing songs in the 9 O'clock hour ? I didn't input those times. I have no idea why this is happening but it seems un-fixable while it's going on.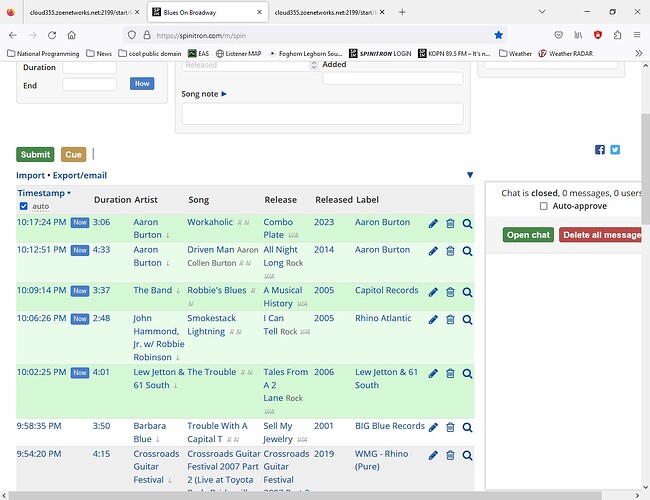 This reminds me alot of what happens every year at time change time (daylight savings), in the 9 O'clock my times get screwy and start showing up as another hour for awhile.
Please figure this out or let me know what you suggest.